2020 is on its way out of our collective memory, though not without fully overhauling life as we've known it. At The CAMP, we kicked the year off by starting from scratch, adding new and wildly talented artists to our darling roster (i.e., making loads of new friends), partnering with FAMA for a 40-artist exhibition, leaving our Little River home and setting up shop in North Miami, and even the launch of a brand-new virtual gallery with the help of Emperia, UK.
Which made us curious—how has the unruly intensity of the new decade impacted those we work closest with?

In the spirit of growth and community, we bring you The CAMP's 2020 Roundup, a small interview series featuring reflections from our CAMP and CAMP Spotlight artists.
Solange Avena. Sin pan y con trabajo no pago, 2020. Photography on archival pigment print. Multiple editions.
Argentine photographer and CAMP Spotlight artist Solange Avenaworks at the intersections of environment and experience, creating provocative pieces that combine art history, personal ideas, the intimacy of domestic environments, gender experience, and sociopolitical pressure. Sometimes, she states, "the exercise is reversed: a cut from the outside, of public problems, whether of a cultural, economic or social type, breaks through her body, a body thought of as a political territory, known to be raped by a macho society, but which at the same time, is driven to think of new relationships between desire, subjectivity and consumption." The result is a body of work that disorients the audience and confronts them with their own ideas of what they know to be true.
2020 has been a difficult and often tumultuous year - how has it affected you and your artwork?
As for my artistic production, I feel that I returned to paying attention to my small home and to work [about] the everyday, which was something that I had left in the background due to lack of time. And now it seems, to me, a central point of my work.
What has been the biggest hurdle you have had to deal with since March of this year?
I think the biggest obstacle has been trying to maintain a routine despite the fact that, at times, time seemed to pass in a totally different way, and this has sometimes disoriented me.

Have you noticed any changes in your work?
You are learning things all the time, therefore changes come as a consequence. But what stands out the most is having created the habit of writing, especially in the mornings. At some point it helps me understand and accommodate thoughts.
As I said in the first question, I consider that my place of creation is to use my home as a studio-workshop, and to work with what is close. As a photographer usually use myself and my close ones as subjects to be portrayed. The same happens with objects, they are always things that live with me daily. I think there is something of the precarious production that crosses me and I am interested in maintaining

Have you noticed any changes in how people react and or engage with your work now that they can see it mainly online?
Not much, because it is easier to show photography online. Therefore, it is something that I had already been doing.
What has been the best thing that has happened this year?
The best thing that happened this year was having contacted and met female photographers throughout my country thanks to the fact that I am participating in a group to support and publish photograph, ORBITA. By this I mean that, due to the social crisis, we had to organize collectively to receive mutual support. Somehow, being part of a group, takes you out of isolation. To sum up, a phrase I took from my colleagues: "we are not isolated, we are attentive."
Solange Avena. S/T, 2020. Photography on archival pigment print. 40 x 50 cm.
Is there anything (exhibition, event, travel, etc.) that you had to forego this year that ended up working out beautifully?
I think nothing ended up working wonderfully, but many things worked as they could, looking for alternatives, and that is a lot. I mean, trying to sustain those things you want, as you can and on the way, accepting the uncertainty that the current situation generates.
In the same vein, is there anything that quarantine/isolation has inspired you to start doing or practicing?
Yes, in quarantine I started writing as an intimate journal, recording observations and moods, and I want to keep it long term.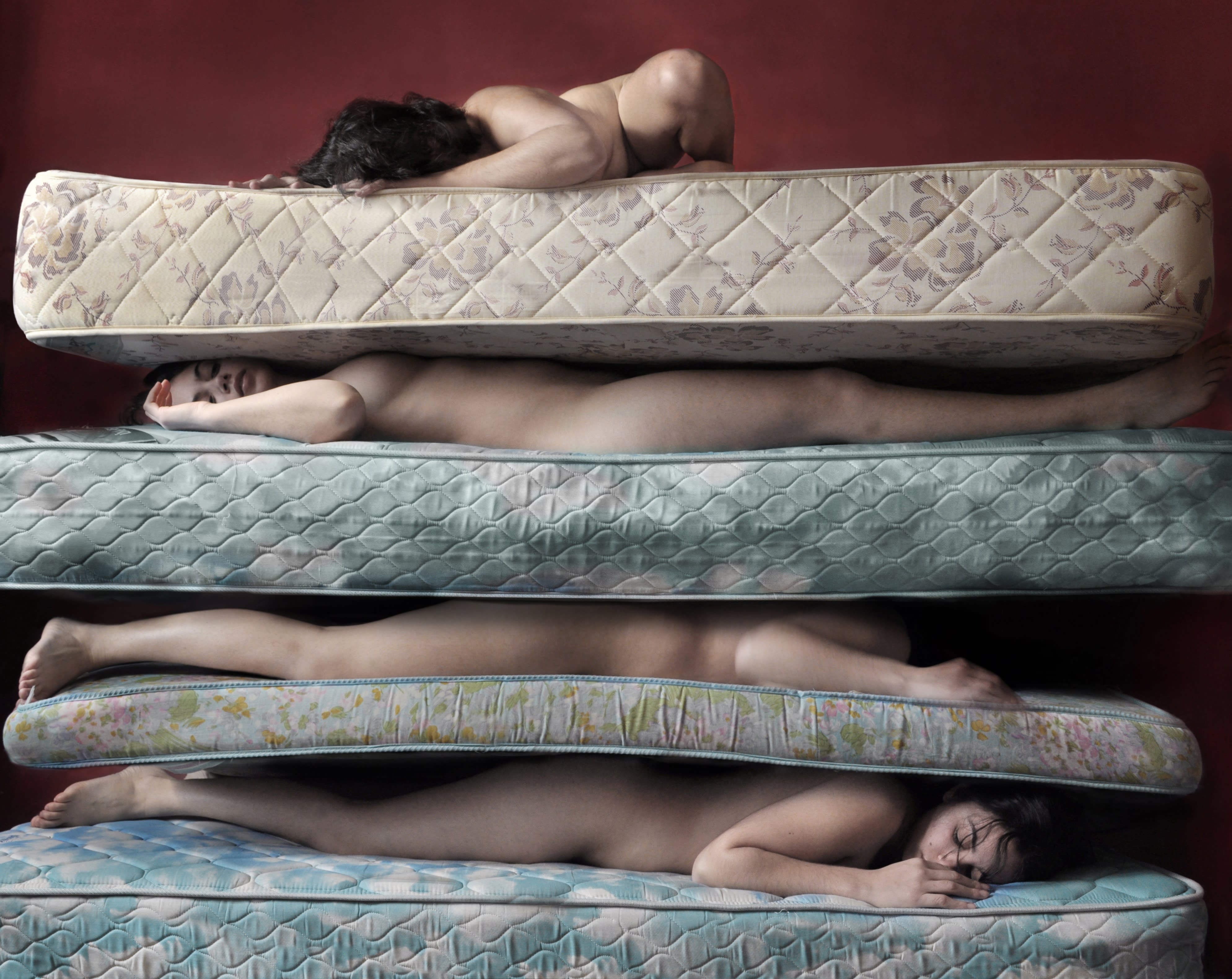 Solange Avena. S/T, 2016. Photography on archival pigment print. 60 x 80 cm.
How does your process differ now that we're all spending less time out "in the world" and more time with ourselves?
On one hand, I feel like the protagonist of the painting, Wanderer above the Sea of Fog, reflecting while contemplating an abyss. And on the other hand, that world is a collective exit.
How do you see this moment in time affecting the bigger industry in the long-term?
In Argentina, there is a long history of human rights movements and collective militancy, and in some way this is what gives us power in the sense of acquiring rights. It is something that I try to keep in mind, to rethink the identity of the territory. So, I'm between a romantic painting and a manifestation for free and safe legal abortion.
Do you have any New Year's Resolutions?
I recently took a workshop that related cultural heritage to feminist memory. My idea is to continue directing my works to that side. Although, as we have seen, no matter how many plans we make, we can be vulnerable to external conflicts that force us to reconfigure all aspects of life, including art.