2020 is on its way out of our collective memory, though not without fully overhauling life as we've known it. At The CAMP, we kicked the year off by starting from scratch, adding new and wildly talented artists to our darling roster (i.e., making loads of new friends), partnering with FAMA for a 40-artist exhibition, leaving our Little River home and setting up shop in North Miami, and even the launch of a brand-new virtual gallery with the help of Emperia, UK.
Which made us curious—how has the unruly intensity of the new decade impacted those we work closest with?

In the spirit of growth and community, we bring you The CAMP's 2020 Roundup, a small interview series featuring reflections from our CAMP and CAMP Spotlight artists.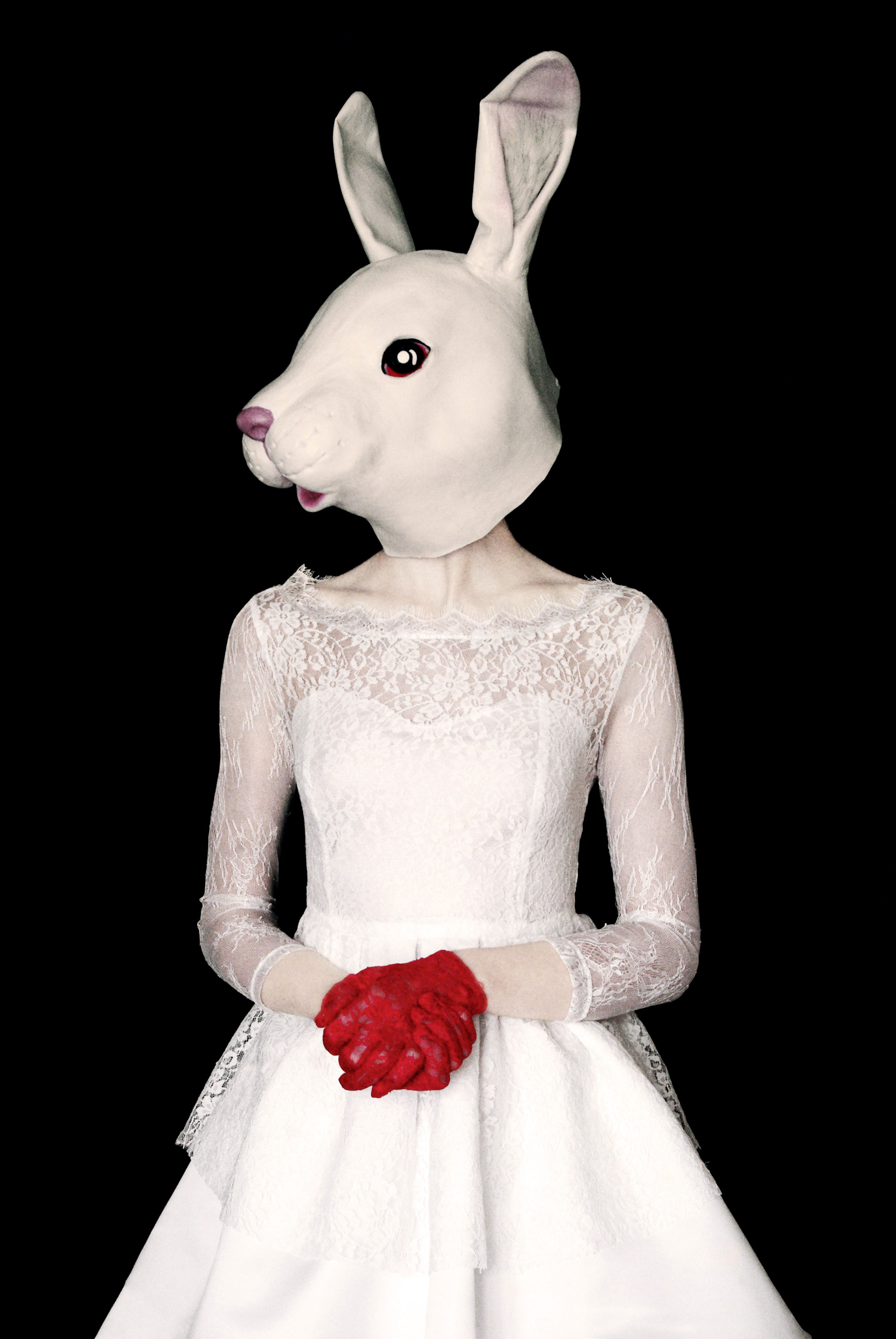 Vicky Martin. White Rabbit, 2015. Photography. 40 x 30 in.
Award-winning British fine art photographer and CAMP Spotlight member, Vicky Martin, fell into photography in college, finding it "a natural fit, creatively," Her work focuses on staged realities that evoke visuals found in fantasy works such as Frank L. Baum's 1900 The Wonderful Wizard of Oz and Lewis Carroll's 1865 Alice's Adventures in Wonderland, movies taken into consideration. The manner in which Martin centers the trope of the young girl finding maturity, understanding, and ultimately, herself, set against the backdrop of subverted and marvelous realities allows her to explore the intersections of identity and emotion with both freedom and a sharp, critical eye. Her works invite the audience to venture into realms of ambiguity and interrogate their own perceptions of reality and question authority and conformity.
If you're interested in getting know more about Vicky Martin and her creative process, you can also head over to our most recent CAMP Conversation, where Vicky dishes on inspiration, fantasy novels, and the importance of centering the female gaze with CAMP Gang member Andres J. Mora.
2020 has been a difficult and often tumultuous year - how has it affected you and your artwork?
As an artist this year has seemed very disjointed, with a steady stream of distractions from the difficulties we've all had to face and deal with, leading me to not be able to dedicate as much time to creative thinking as I normally would.
What has been the biggest hurdle you have had to deal with since March of this year?
I'm usually very hands-on whilst researching and creating my works, and having to do this mostly online this year has seemed at times a tortuous and protracted way of working.
Have you noticed any changes in your work?
I don't think so, although the creative process has been difficult I feel the work itself has not been influenced.
Have you noticed any changes in how people react and or engage with your work now that they can see it mainly online?
I've observed an increase in both quantity and depth of online presence by galleries, magazines and collectives this year – which has led to a definite increase in online exposure of my work and very encouraging, and welcome, engagement.
What has been the best thing that has happened this year?
Professionally there have been many good things to happen but one of the standouts was being awarded Minimalist Portrait Photographer of the Year at the Minimalist Photography Awards.
Has anything surprised you this year?
I have been pleasantly surprised with the interaction I have seen this year with my work, as I'd feared that with galleries shutting and exhibitions being cancelled there would be far fewer opportunities to exhibit and share my work. The strength, resilience and determination of those who help create opportunities for artists to continue to show their work is truly inspiring and greatly appreciated.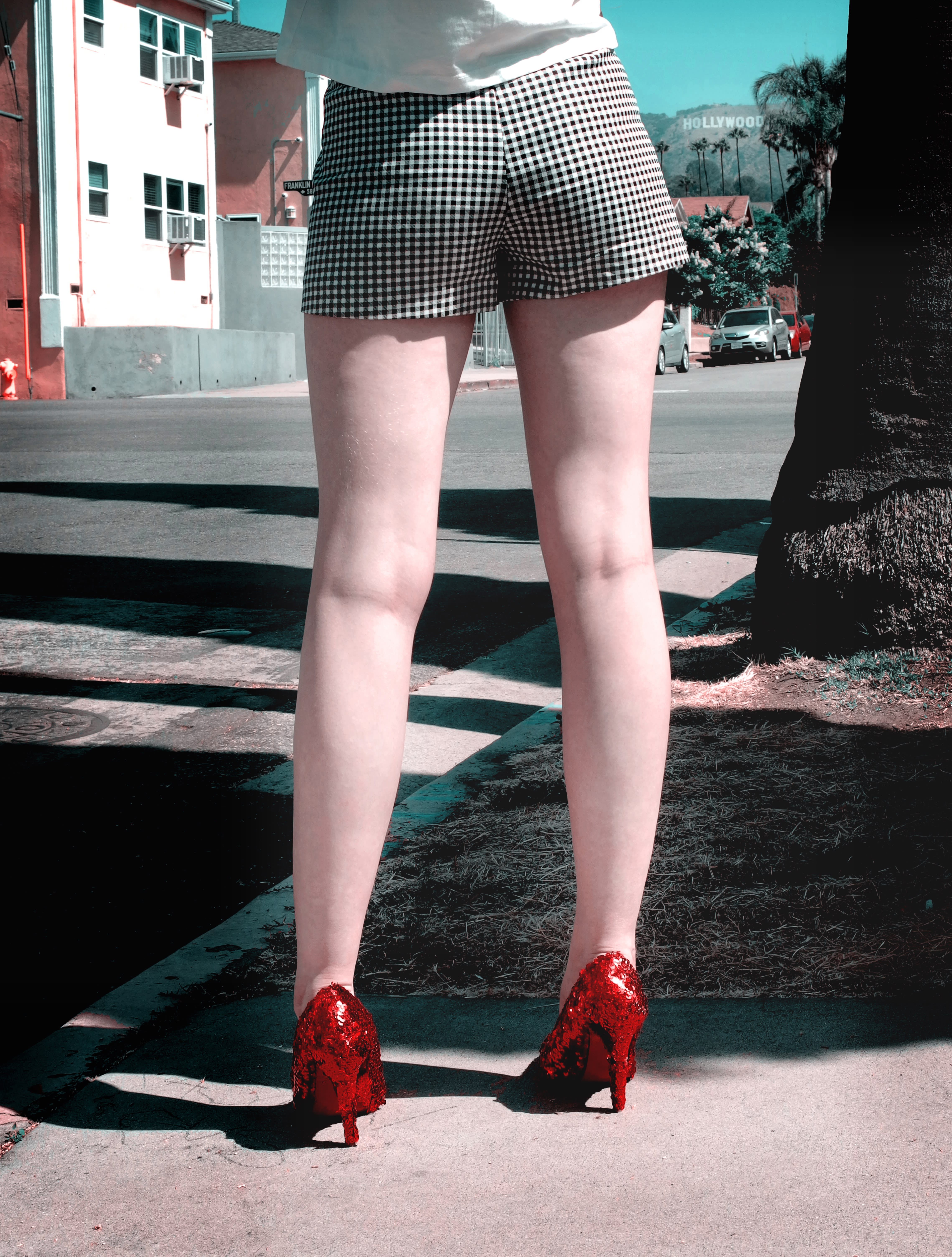 Vicky Martin. Hollywood Dreams, 2019. Photography. 30 x 20 in.
.
What inspires you currently? Do you see this changing?
My inspirations for my work come from strong females whether from literature, film or everyday life and this has become something of a constant in my practice that I hope to continue.
Is there anything (exhibition, event, travel, etc.) that you had to forego this year that ended up working out beautifully?
I had planned to start a new location based series this year but had to put that on hold, however I have started work on a new series that I had originally planned to do next year in the studio and I am extremely happy with how it is developing.
In the same vein, is there anything that quarantine/isolation has inspired you to start doing or practicing?
Not really...
How does your process differ now that we're all spending less time out "in the world" and more time with ourselves?
For myself the creative process is an evolution that takes time to progress from initial idea through to the final image, and this year it's been difficult to find the space and time to let the process evolve without frequent interruptions and distractions.
How do you see this moment in time affecting the bigger industry in the long-term?
I hope that the art world can bounce back. Here in the UK the Arts have suffered greatly over the years with public funding cuts which have been detrimental to a lot of galleries and festivals closing and I sincerely hope that this will not happen to the rest of the world as we need galleries and festivals to be a physical presence out in the world to enrich culture.
Do you have any New Year's Resolutions?
I've never been an advocate of New Year's Resolutions. I just want to keep challenging myself creatively.