2020 is on its way out of our collective memory, though not without fully overhauling life as we've known it. At The CAMP, we kicked the year off by starting from scratch, adding new and wildly talented artists to our darling roster (i.e., making loads of new friends), partnering with FAMA for a 40-artist exhibition, leaving our Little River home and setting up shop in North Miami, and even the launch of a brand-new virtual gallery with the help of Emperia, UK.
Which made us curious—how has the unruly intensity of the new decade impacted those we work closest with?

In the spirit of growth and community, we bring you The CAMP's 2020 Roundup, a small interview series featuring reflections from our CAMP and CAMP Spotlight artists.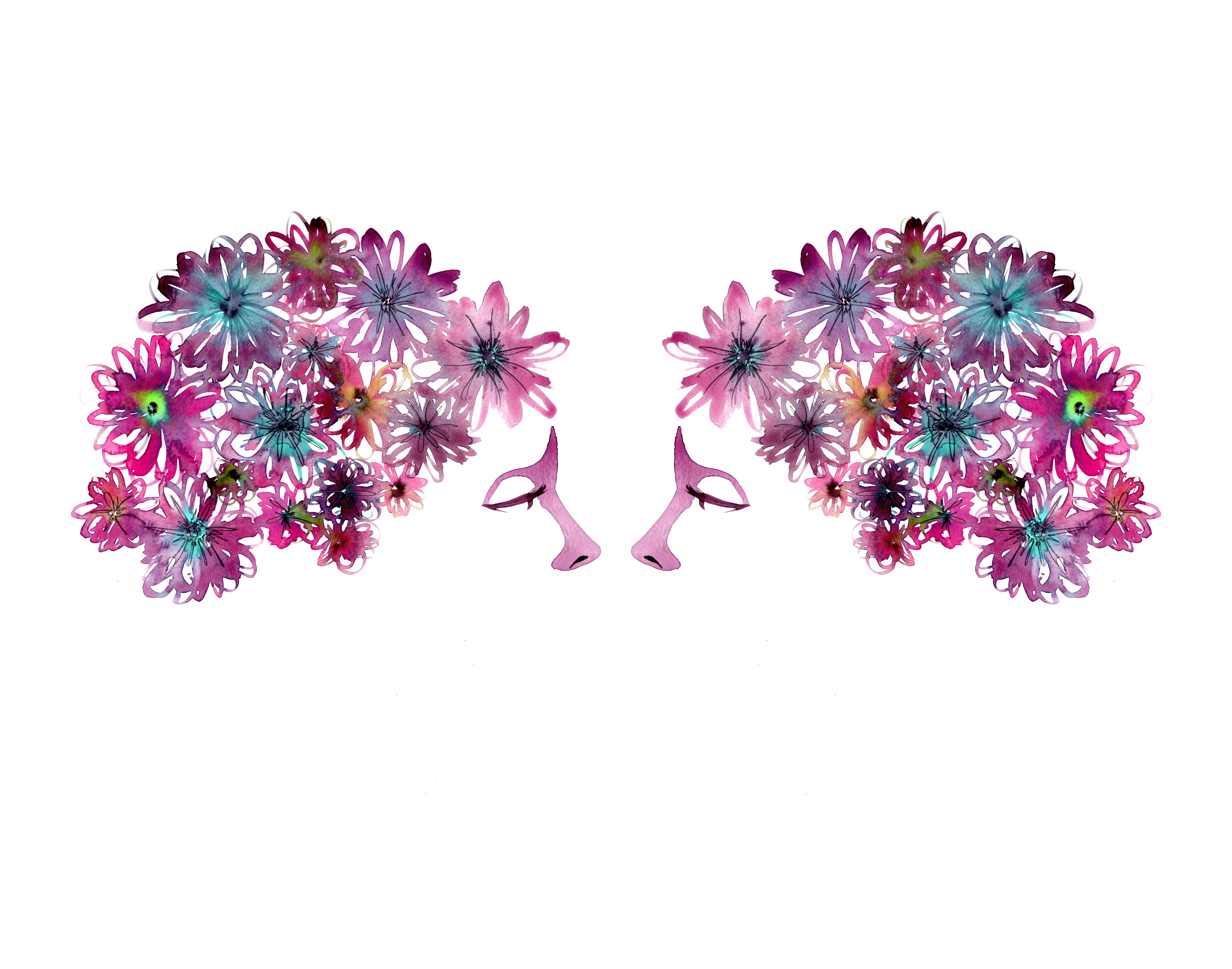 Isher Dhiman. BE KIND, 2020. Watercolor and ink. 31 x 40 cm.
London-based illustrator and CAMP Spotlight artist Isher Dhiman prioritizes growth in her creative practice, seeking to learn continually. "I feel we can all become better versions of ourselves in the art we create and in life in general. Art plays a huge role as it is a very powerful medium in which to communicate, it allows us to express ourselves and has the power to create emotional and physical connections."
Her passion, however, is found in fashion, which underlines her inspiration, as well as her body of work. The dialogue between the traditional nature of illustration, Dhiman's love for the postwar Master of Fashion illustration era, and the very base of the fashion industry—sketching, studying textures, styling—brings forth questions of whether fashion is art, and further, what actually constitutes "art"? Her pieces are underpinned by a classic elegance that is reminiscent of her source inspiration, coupled with a color palette and aesthetic that has come to be recognized as "millennial", allowing audiences to come before them and enjoy beautiful visuals for the sake of just that.
2020 has been a difficult and often tumultuous year - how has it affected you and your artwork?
For me, commercially it has incredibly difficult. However, for my creative practice it has been amazing as I have been able to connect with creatives from all over the world and participate in various life/high fashion drawing events several times a week!
What has been the biggest hurdle you have had to deal with since March of this year?
Trying to sustain myself financially, keeping sane through my art.
Have you noticed any changes in your work?
Through all the experimentation and less time to procrastinate during the live virtual fashion drawing sessions, I have seen a huge change in my confidence, and growth in my work.
Have you noticed any changes in how people react and or engage with your work now that they can see it mainly online?
There has been so much positive feedback as I have been posting online more regularly than I would otherwise.
What has been the best thing that has happened this year?
To be able to continue to harness my creativity each and every week with all the virtual sessions from New York, London, India to Tokyo to name a few!
Has anything surprised you this year?
I guess nothing is surprising me anymore, as 2020 has been one big surprise after another, roll on 2021!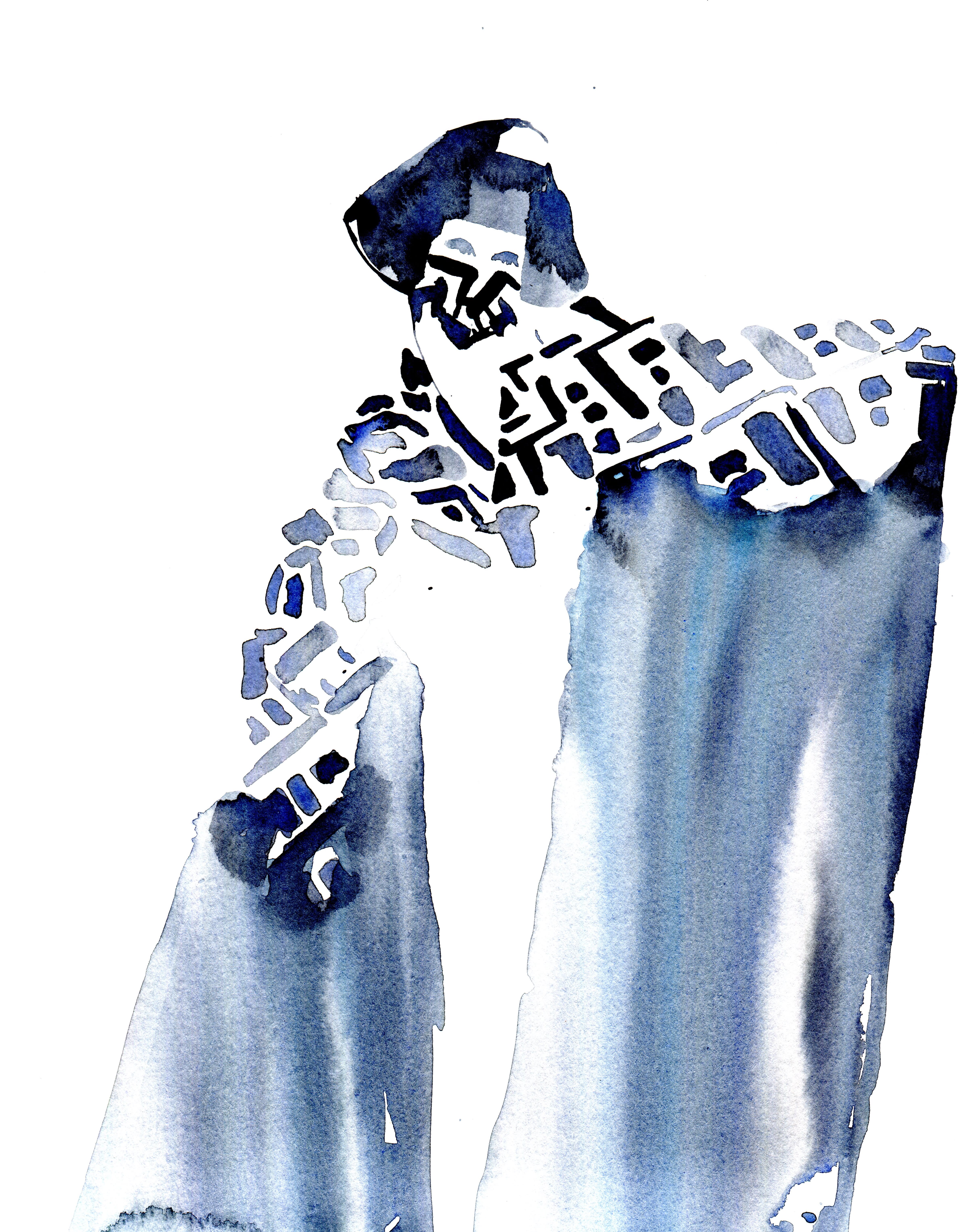 Isher Dhiman. Kimono, 2020. Watercolor. 45 x 46 cm.
.
What inspires you currently? Do you see this changing?
I am always inspired deeply by the Fashion Masters, and being a traditionalist, I always seek inspiration from old magazines and fashion books. But I miss visiting the galleries and exhibitions, so looking forward to when things can return to normal again.
Is there anything that quarantine/isolation has inspired you to start doing or practicing?
Daily drawing practice
How does your process differ now that we're all spending less time out "in the world" and more time with ourselves?
I have been always been able to draw, but now I have been able to master the art of speed drawing, drawing a full fashion art piece in minutes.
Do you have any New Year's Resolutions?
Embrace every opportunity with open arms and be more kind to myself.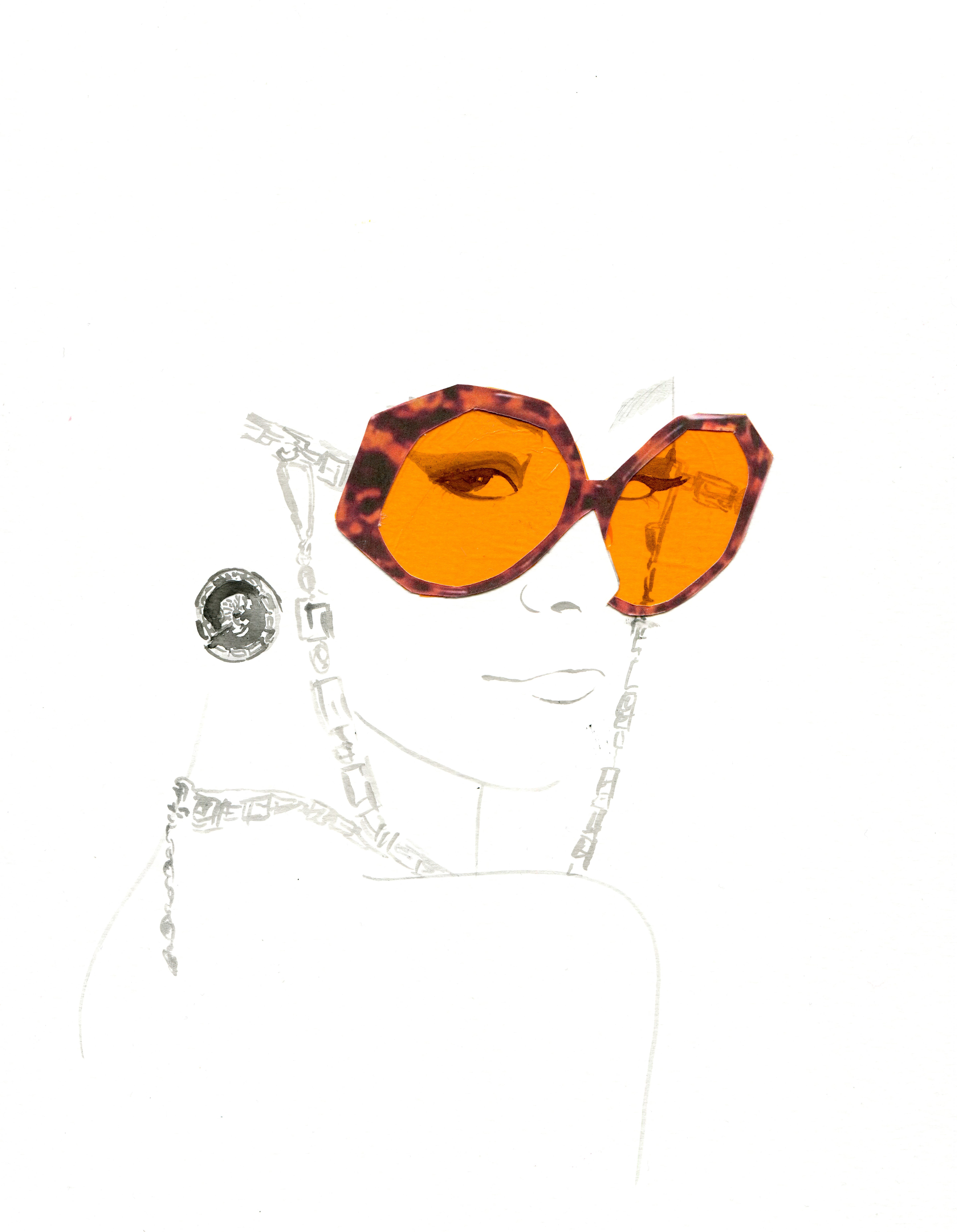 Isher Dhiman. Kaia Gerber Vogue cover, 2018. Watercolor and ink. 40 x 31 cm
.