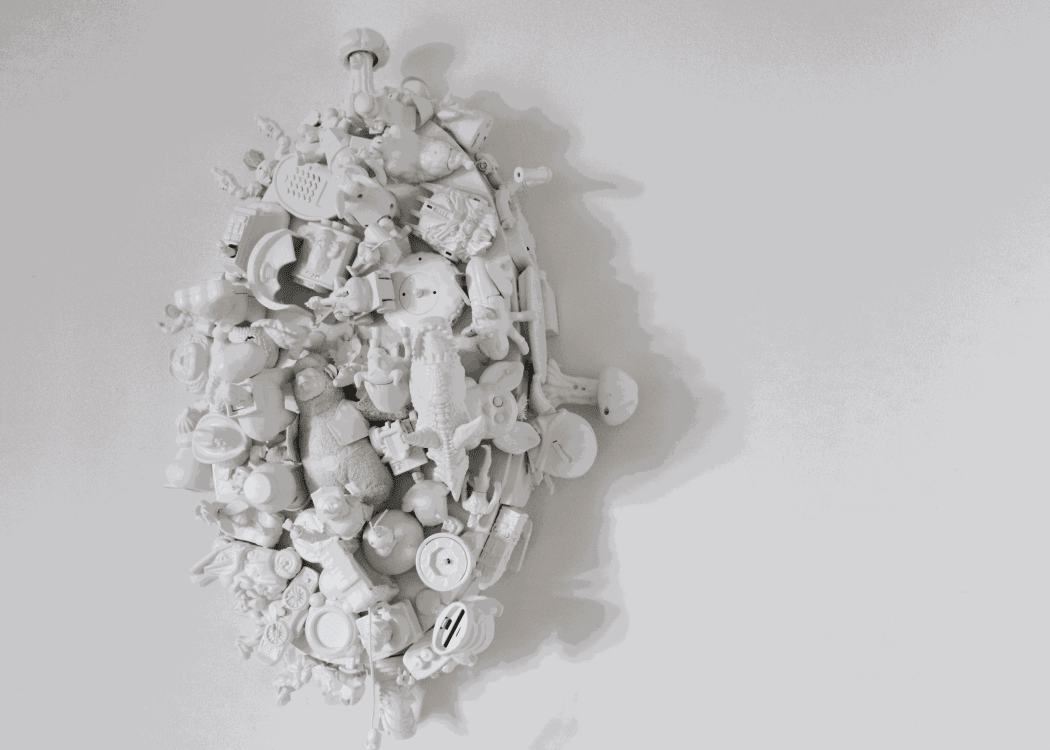 Just a few weeks after Margaret Roleke's solo exhibition, March on Society, opened at the Contemporary Art Modern Project, the American public has been briefed with record high gun violence statistics.
The New Yorker's David Rohde stated in an article published earlier this week, that "more than 20,000 people were killed by gun violence in America in 2021, a jump in roughly thirty per cent from the previous year". Though the spike in gun violence numbers does not come as much of a surprise, the question of how to move forward and what changes could be made linger in the minds of most Americans.
Margaret Roleke's January exhibition at the CAMP Gallery in Westport presented an exploration and a space to reflect on America's violent tendencies. With the works in the exhibition, including sculptural works, cyanotypes, and silkscreen prints, Margaret makes this harsh reality known using an inviting technique and whimsical objects.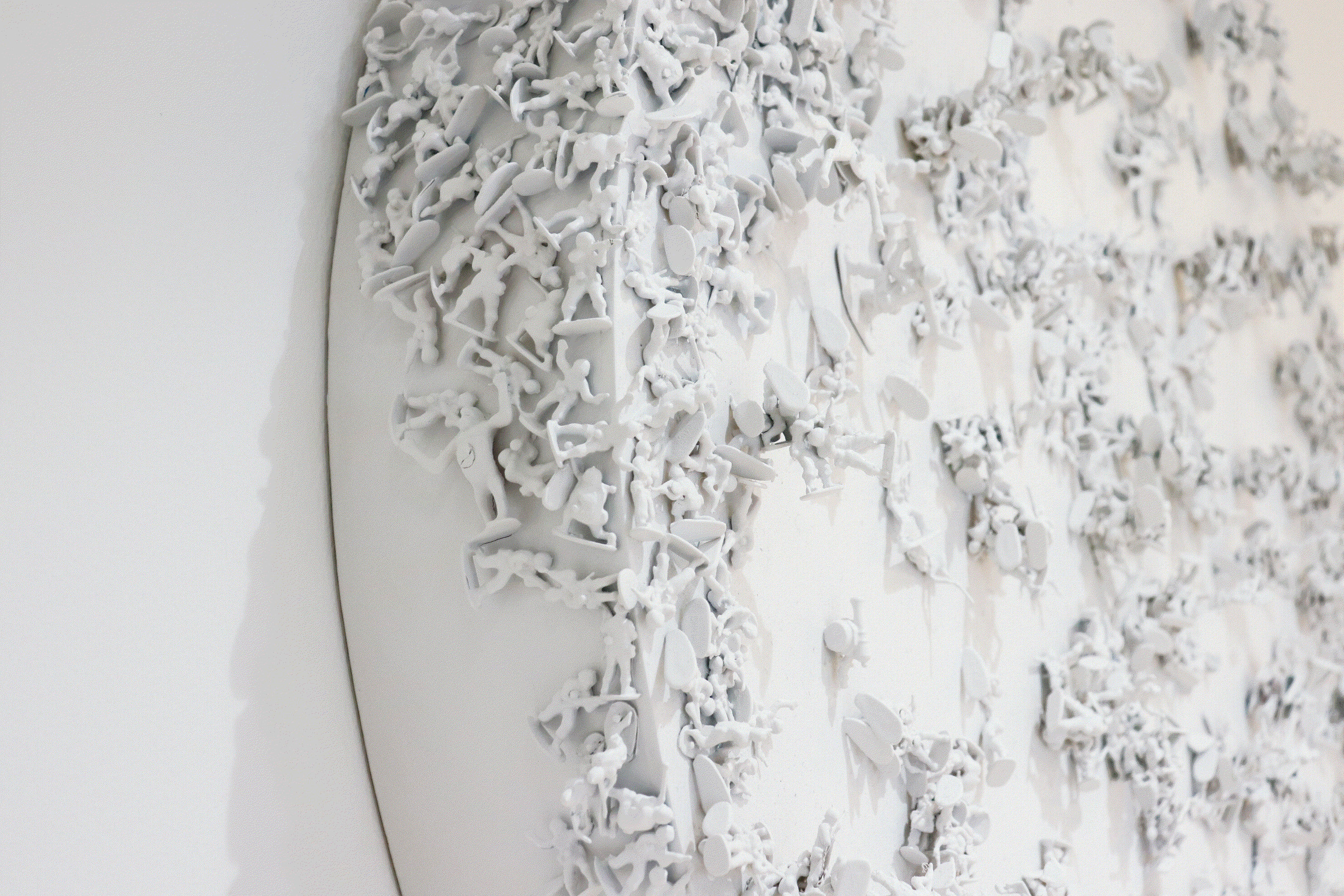 She reflects the American reality back at us using toy soilders in pieces Lace Wars and Baby Blue War, considering the introduction to these violent tendencies starts at a young age.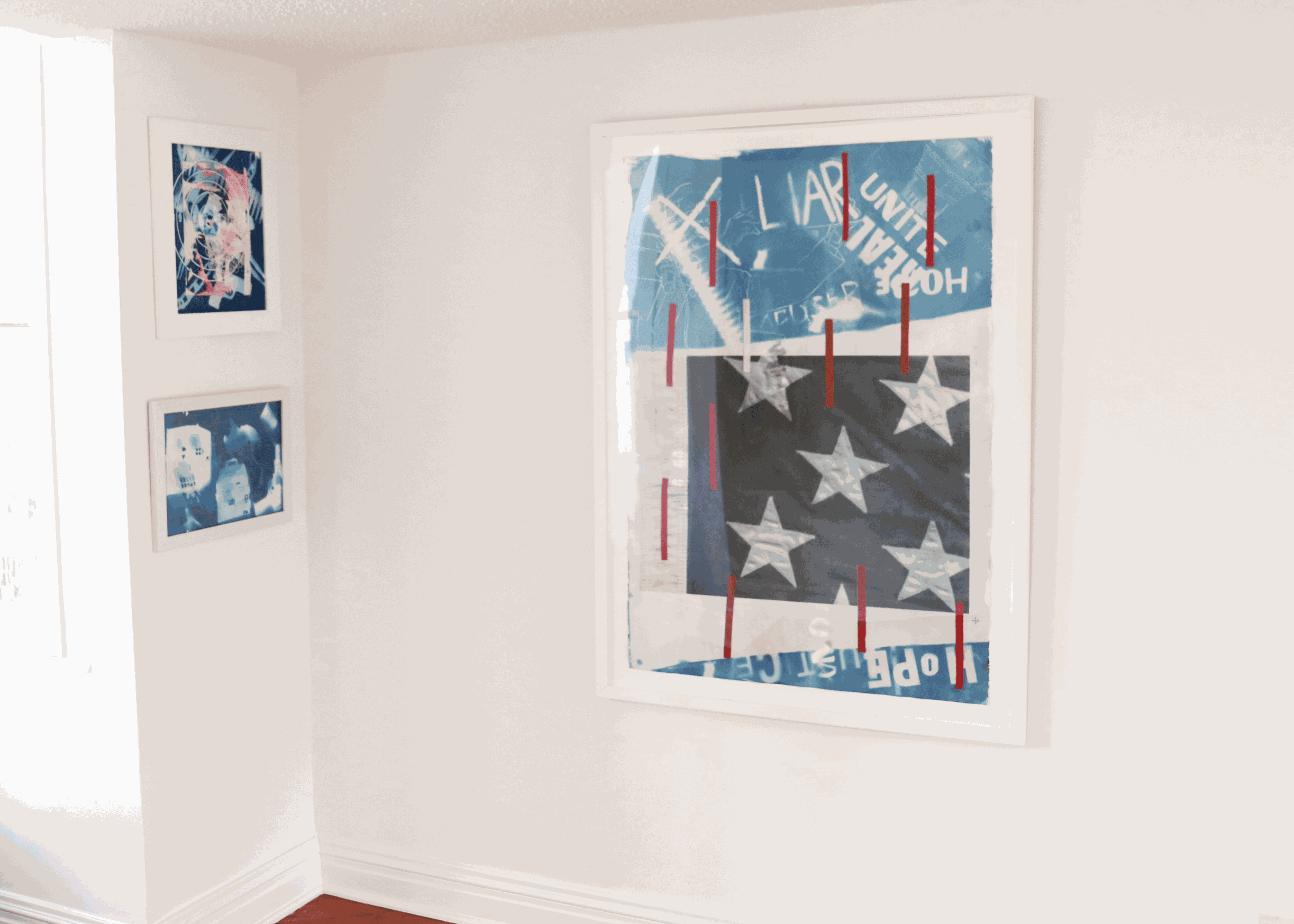 By utilizing rich blue colors in her cyanotypes and shapes familiar to the flag, Roleke mirrors these American values by manipulating the stripes to cover up the words "Hope" and "Unite" in her silkscreen prints. Even pointing out the effect on the lives of childern in sculptural work, McDonaldland, using McDonald happy meal toys, American childhood reliecs.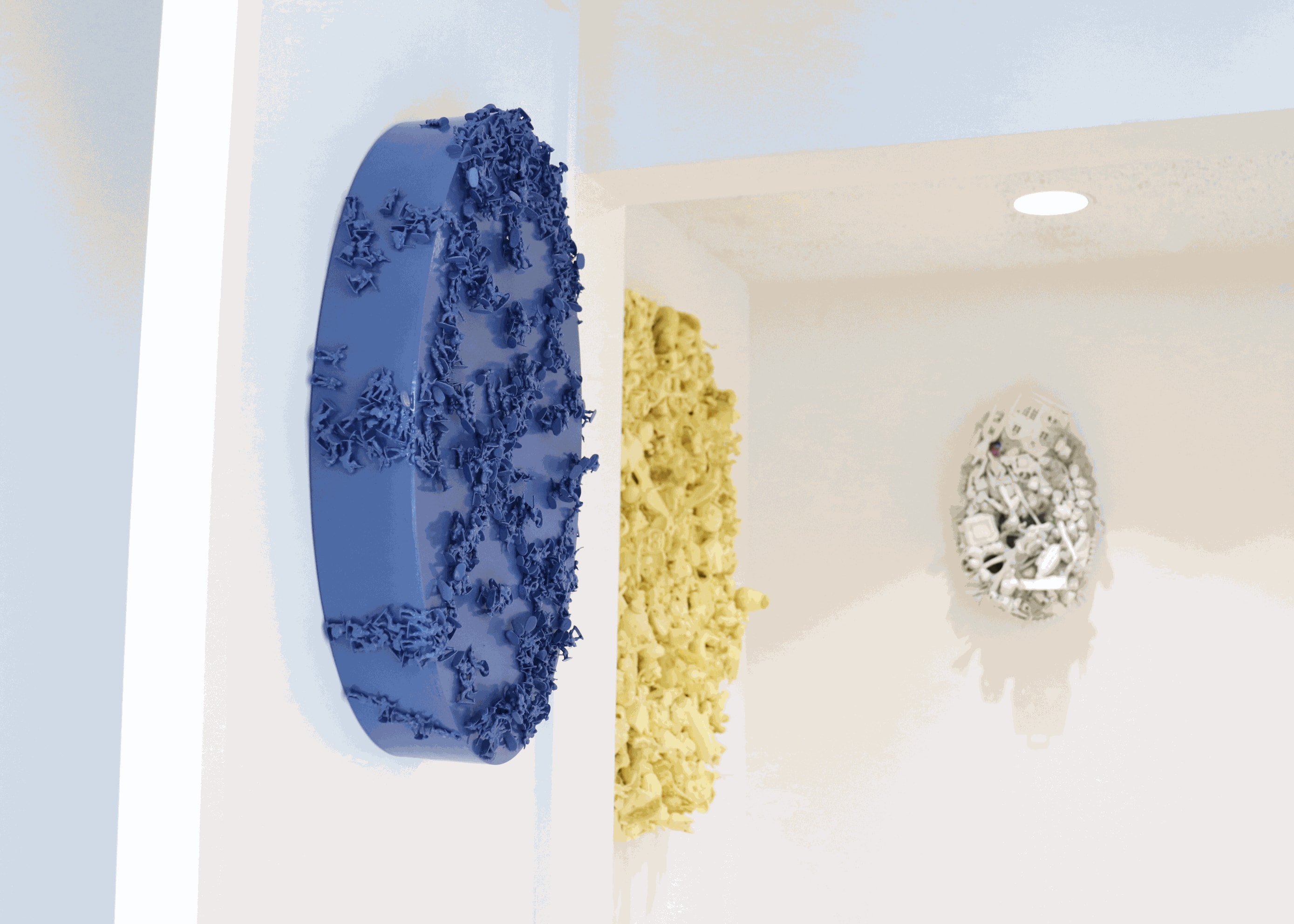 Gently guiding the viewer to approach the piece, Margaret fuels one to ask the challenging question itself: What happens next? How do we move forward? How can these numbers change?