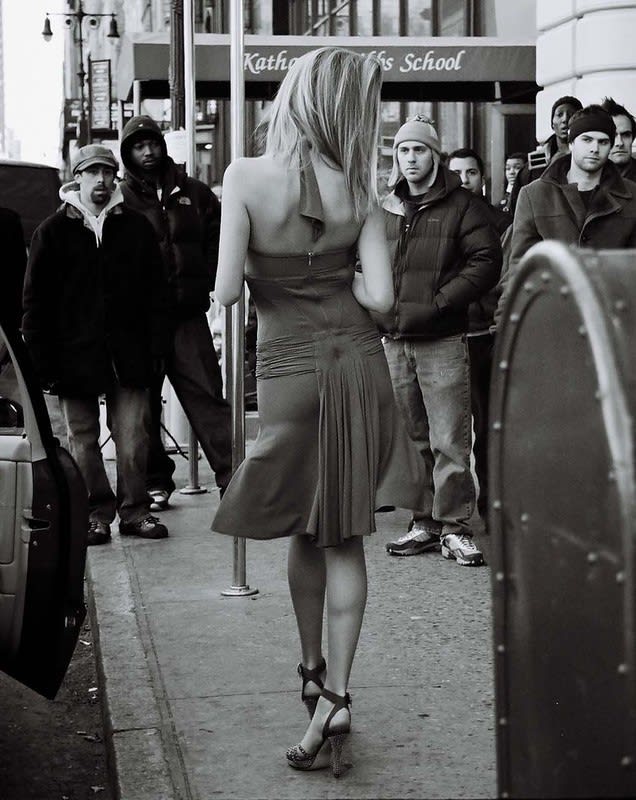 The one detail of group exhibitions that is equal parts anxiety-inducing and thrilling is not, as expected, the number of artists, whether there are three or over sixty; it's actually the sheer quantity of dialogues their works create together. The CAMP's latest group exhibition, Not Dior's New Look III, isn't simply an array of works tethered to one another by medium or aesthetic—it's a conceptual runway. Following CAMP founder Melanie Prapopoulos' commitment to donating a percentage of gallery sales to Fashion Fights Cancer, a non-profit organization founded in 2004 that offers innovative and therapeutic programs in fashion and design, what was once a fun digital exhibition has blossomed into a conversation, and ultimately, a force for good.
Oftentimes, the intersection of the Fashion and Fine Art realms is looked at from a depersonalized lens, fully devoid of nuance, and totally forsaking the vibrancy of creative pursuits that makes all that labor worth it. Not Dior's New Look III stands as an acknowledgment of what makes this life fun, how easily we're able to both influence and find inspiration within the people around us, and just how vital one's personal aesthetic is to the rest of our lives.
Franck de las Mercedes, a Nicaraguan artist based in New York who is best known for having a signature aesthetic, digs through his own archives for Not Dior's New Look III. de las Mercedes' photography is, visually, a sharp contrast to the vivid and emotional paintings that make up his body of work, and yet, his documentarian-type look at glamour—or rather, what contributes to the idea of glamour—is the embodiment of the artist's observational nature,.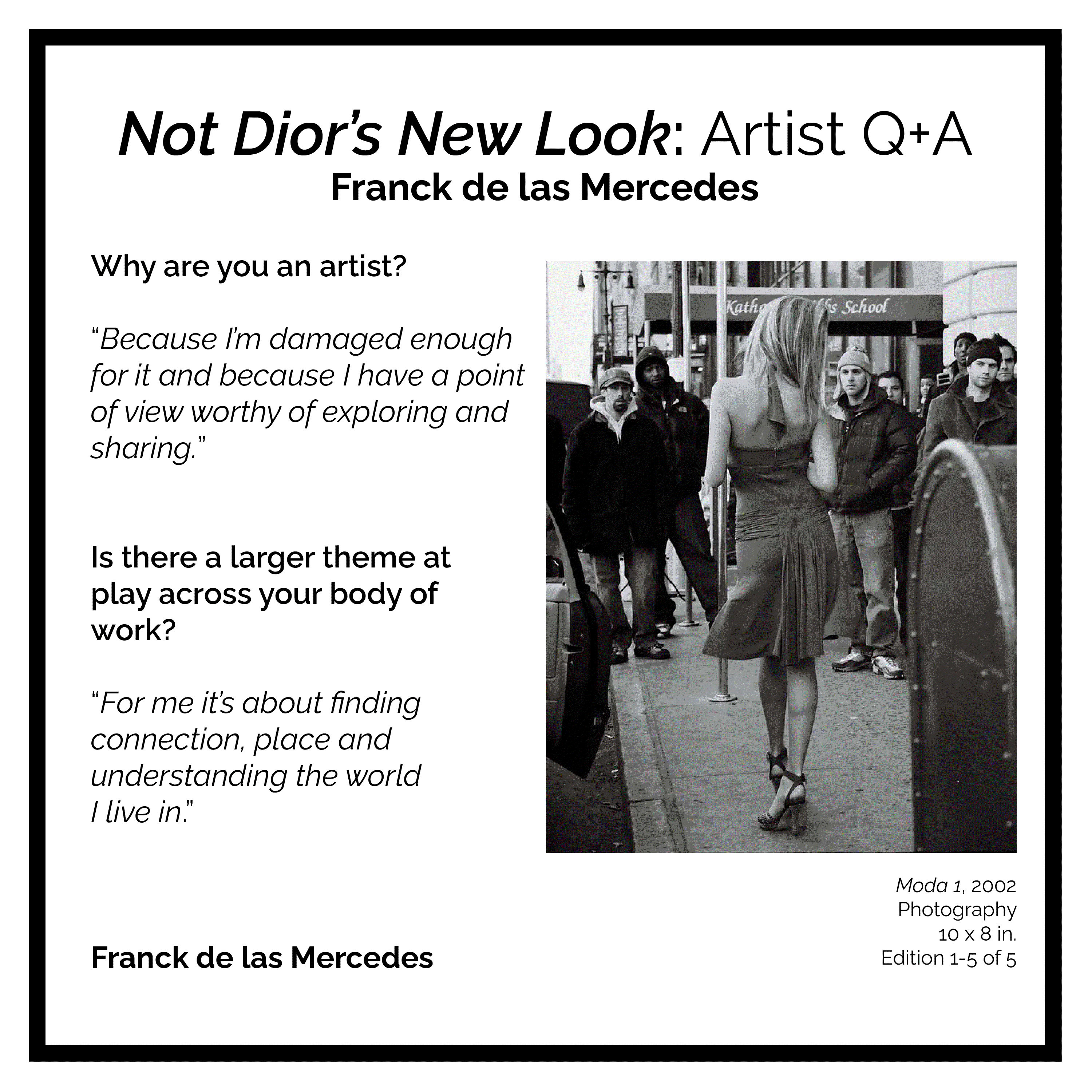 What role do you think art plays in our societies?
Decorative beauty aside, I think art acts as a witness, record keeper and a messenger of awareness for the expansion of contemporary consciousness.
How do you find fulfillment in your artistic process?
Always by working. Detached from everything else.
Is there a larger theme at play across your body of work?
For me it's about finding connection, place and understanding the world I live in.
Can you tell me a little bit about your relationship with your art and how it plays into your relationship with fashion?
Aesthetically, I will dare say the treatment and execution of the garment in my subjects has been more important than the subject. My first exposure to art-making was as a child looking at my grandmother, pattern making, sewing and embroidering dresses. This took me years to realize but I credit that to becoming an early influence.
Does this impact your work?
Definitely.
Not Dior's New Look III is the first official collaboration that The CAMP is doing with Fashion Fights Cancer. Can you walk me through your feelings about this, and the fact that part of the proceeds will be donated to FFC?
I think throughout history fashion and art have always gone hand in hand, if not creatively, definitely socially. What better way to continue to celebrate this that by joining for a good cause and creating awareness.
How do you feel about your work, specifically, being placed in a larger conversation about art's capability to inspire awareness and bring about change?
It's quite an honor to have the opportunity to use one's work for the greater good and as you say bring awareness. I'm humbled and hopeful that the outcome will be of benefit to the cause.
Why are you an artist?
Because I'm damaged enough for it and because I have a point of view worthy of exploring and sharing.