Ipsis Litteris: Latin expression translating to "by the same letters," "literally," or "in the same words."
Silvana Soriano. Put Your Thinking Cap On, 2021. Mixed media collage on Hahnemuhle paper. 42 × 32 in.
I have always loved the idea of idioms. How they communicate such a specific feeling while never being literal fascinates me. Idioms, at their most basic conception, sound like the purest anthesis to clear and precise communications: they are not about being precise with words but with an idea.
Due to their non-literal nature, it is often very difficult, or even impossible, to translate idiomatic expressions. For this exact reason, idioms give an insight into different cultures. The way in which a community constructs these expressions shows a side to their culture as personal as language and food. I wanted to create works that took these expressions literally to reflect on the cultures that made them in a playful manner.
According to Dr. Maria Luiza Ortiz Alvarez, Linguistics Director at the University of Brasilia, "expressions carry nuances of feelings or subtleties of thought, and their mastery ensures a more effective communication, are as one of the most relevant manifestations of the creative potentialities of a language." Idioms are, in a way, a secret dialect living between the formal language, masked with ironies, tragedy, and criticism.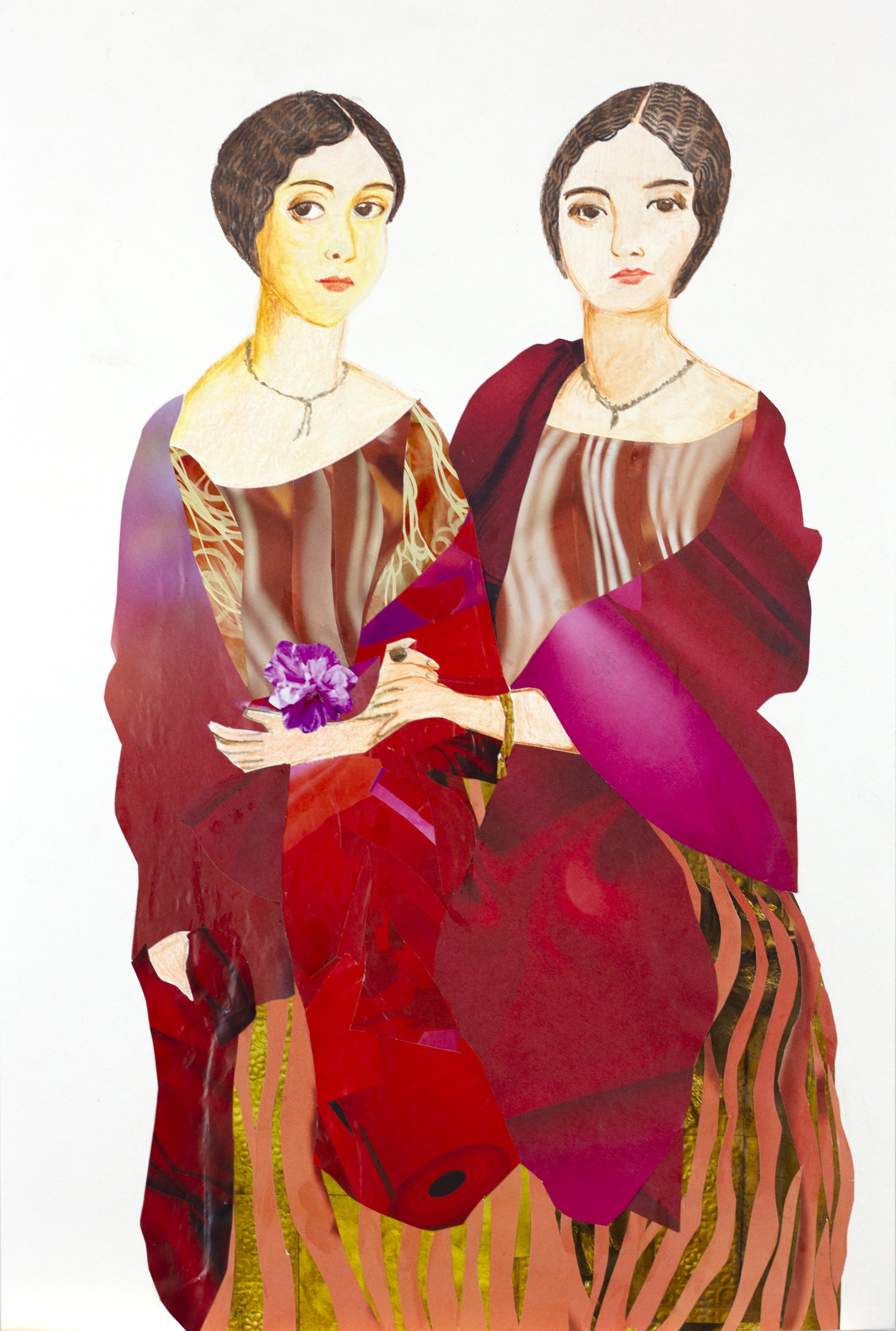 Silvana Soriano. Cara de uma Fucinho da Outra (Two Peas in a Pod), 2020. Collage and drawing on paper. 18 × 12 in.
The purpose of this project is to find expressions in four different languages: Portuguese, English, Spanish, and Creole. The idea is to highlight these cultures' similarities and differences to emphasize Miami's great cultural diversity. I chose to work with collage because I wanted to add to the idioms the language of art by appropriating images from magazines and books. I wanted to do this not only as a citation to artists I admire but also as an Easter egg for those familiar with the appropriated images, giving a clue to the idiom's meaning.
—

Silvana Soriano
To see available works by Silvana Soriano, browse our selection on Artsy.